Simple & secure at your fingertips anywhere, anytime!
Banking on your time from HomeTown Bank!
View account balances, transfer funds between your accounts, view check and deposit images, and
download your account statements all on HomeTown Bank's free convenient online banking service.
Want even more? Save yourself a trip to the bank by using our mobile deposit feature, or save time writing out checks and pay all your bills with our bill pay system.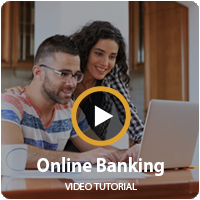 Manage your HomeTown Bank accounts, access statements, and download transactions anytime you need to. Accessibility by laptop, smartphone, tablet or any device with Internet access helps eliminate that trip to the bank.
24-hour access to accounts
Pay and manage your bills online
E-Statements
Person to person payments using Popmoney®
Manage account alerts
View account transactions and check images
Transfer funds between your HomeTown Bank accounts
Download transactions to Quicken® or QuickBooks®
If you have any questions regarding online banking, please contact your local branch.
Enroll in Online Banking
To enroll in HomeTown Bank's personal/retail online banking, please follow the steps below.
Click Login in the upper right corner under online banking
Select Personal/Retail as an account type from the drop down menu
Click Enroll Now at the bottom of the box
On the Enroll page, enter your account type, account number, social security number, and your email address
After entering this in and clicking the Enroll button, you will be brought to a page to create your username, password and security questions.
Enroll in e-Statements
Go green! Switch over to e-statements to receive your monthly statements in a secure and timely matter.
Enroll in online banking (if not previously done)
Log into your online banking account
Select "Profile" from the top menu
Edit the "Electronic Statements" section and begin choosing which account(s) you would like to have enrolled in e-statements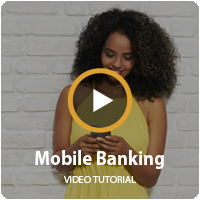 View your accounts, make a transfer standing in line at the grocery store, pay the bill you received in the mail or deposit your payroll check. Our mobile banking app makes managing your finances easy with the touch of your thumb.
Touch ID login capability
24-hour access to accounts
Mobile deposit checks
Pay and manage your bills
Person to person payments using Popmoney®
Transfer funds between your HomeTown Bank accounts
Enable Instant Balance to view balances without logging in
Real-time account alerts
If you have any questions regarding online banking, please contact your local branch.
Enroll in Mobile Banking
To sign up for mobile banking, you must first download the HomeTown Bank MN app directly from
iTunes®
or
Google Play™
. If you have already enrolled yourself via online banking on the website, you can log into the app using your same credentials. To enroll yourself via the mobile banking app, please follow the below steps.
In the HomeTown Bank MN app, click on the First Time User? Enroll Now link
On the Enrollment page, select your account type, enter in your account and social security number, and select Next
Enter in your email address and select Enroll NOTE: This email address should be the same email address you used on your account application. If you are unsure of what email address you put on your account application, please contact your local branch and they will be able to let you know.
Agree to the Terms and Conditions
Establish your credentials by creating your own username and password then click Continue
Create your own challenge questions by selecting a question from each drop down and answering
You are now enrolled in our online banking system. You may also use these credentials to log into your account on our website.
Mobile Deposit
Avoid a trip to the bank by depositing your checks via our HomeTown Bank MN app.
Log into our mobile app
Select "Deposit" from the bottom menu
Select "Deposit a check"
Determine which account the funds will be going into, and enter in the amount of the check
Select "Take photos"
Take a clear and well-lit photo of both the front and back of the check NOTE: To avoid any delays of deposit, your endorsement should include your signature and "For Mobile Deposit Only"
Confirm your deposit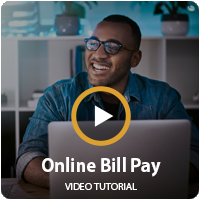 Skip the paper and switch over to electronic payments. Whether you are paying your Internet bill, your friend for football tickets or purchasing groceries, HomeTown Bank's electronic platforms make payments easy and quick! If you have any questions regarding any of our payment options, please contact your local branch.
Bill Pay
Stop writing checks and handling paper bills with our free bill pay feature.
Schedule payments in advance
Pay multiple payees
View payment activity
Manage payee information
Create recurring or one-time payments
View and pay e-bills
Receive payment reminders via email
To begin paying your bills online, you must first be enrolled in personal/retail online banking. Once you are enrolled in online banking, follow these steps to activate your bill pay account:
Sign into online banking
Click on "Bill Payment" in the green navigation bar
Agree to the bill pay terms and conditions
Complete the enrollment process to bill pay
Note: Bill pay is only available on the personal/retail login option. If you are a business customer logging in through the business login option but want to use bill pay, contact your local branch to help get set up with the product.
Digital Wallet
What is a digital wallet?
A digital wallet is a more convenient, secure way to bring all your numerous accounts and cards together. You then do not have to reach for your wallet when making a purchase. This is an application on your cell phone, tablet, or computer which allows you to make secure payments online, within apps, or in the store with merchants that can accept a digital wallet transaction.
Benefits
Eliminates the need to take out your wallet and use your physical card to purchase.
Reduces the risk of fraud in digital channels.
Saves you time while you are at the cashier counter by simply holding your phone over the payment terminal and initiating the purchase.
Shop on the go online as you will not have to type in your card numbers to complete a purchase.
Devices
Apple Pay®
on qualifying Apple® products (iPhone®, iPad®, Apple Watch®, etc.)
Samsung Pay®
Google Pay®
Masterpass™
Online only digital wallet for Mastercard which you can register for on masterpass.com
Garmin Pay™
Fitbit Pay™
Fraud
In a digital wallet, your card number is translated into its own unique token, or in other words, a secret identity. These tokens are similarly set up like a card number; however, they can be anywhere from 13-19 digits in length and will change each time you use your digital wallet in a transaction. Cardholders may benefit in reduced fraud because the token number is exposed to your digital wallet instead of your physical card's number. The only individuals who know the card number are the cardholder, the bank, and the token's service provider. Any data breaches to a company where you have used your digital wallet should not be of a threat since that company will only have your token number in their transaction list, not your card number.
FAQ
May I have more than one HomeTown Bank debit card in my digital wallet?
Yes, but you may only have one card set as your default card.
What HomeTown Bank debit cards can I add to my digital wallet?
Consumer, business, and HSA debit cards from HomeTown Bank are eligible to be added to your digital wallet.
How do I know if I can use my digital wallet at a merchant?
In-Store: You are able to use your digital wallet if the terminal has the contactless pay option activated with the logo on it.
Online: After you have found your new items online, proceed through the checkout system selecting your preferred wallet's logo to log in and pay.
If my HomeTown Bank debit card is canceled due to fraud or being lost/stolen, can I still use my digital wallet to make a purchase with my HomeTown Bank debit card?
No, you will be unable to make a purchase through your digital wallet if your card is canceled. Once you receive your replacement card, you can go on your digital wallet and add your new card number.
"HomeTown Bank has been very good to use! We recently moved to the area and it has been a great transition of banks. We love the app, their service, and timely manner in all areas. They take the time to give you advice and answers."
– Kortney H. • Waconia, MN